Doctors & Staff
Meet the experienced and friendly doctors and staff who make The Eye Site, P.C. the leading provider of vision care products and services in Butler.
Dr. Stephanie Guinn Ommen
Dr. Ommen is a native of Choctaw County, where she graduated Valedictorian from Patrician Academy in 2002. Accepting an academic and voice scholarship, she attended the University of South Alabama, graduating cum laude and a member of the Phi Beta Kappa honor society with a Bachelor of Arts degree in psychology and a minor in chemistry.
She received her Doctor of Optometry degree from the University of Alabama at Birmingham School of Optometry in 2012. There she completed rotations in Pediatric, Low Vision, Contact Lens, Ocular Disease, and Primary Care. She also gained experience from nursing home and private practice rotations, as well as working with the Veterans Administration hospital. These experiences allowed Dr. Ommen to participate with the treatment of patients with glaucoma, diabetic eye disease and macular degeneration. Dr. Ommen received the Crizal DCRP award, recognizing her optical excellence. She also graduated as a member of the prestigious Beta Kappa Sigma honor society, which recognizes clinicians who excel academically. Additionally, she is a member of the American Optometric Association, the Alabama Optometric Association, and the University of Alabama at Birmingham Alumni Association.
Dr. Ommen married her husband, Jason, in 2008 and they have two precious boys, Caleb and Caden.
Jason Ommen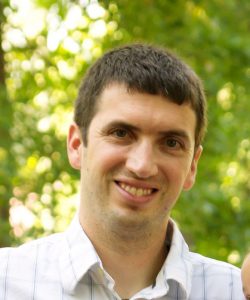 Jason serves as the Practice Administrator. Not only does he oversee the day to day operations of our practice, he is responsible for managing the overall business aspects of our practice. Jason is also trained as an optician and can help you select the most appropriate frames and lenses to meet your individual needs.  He will take accurate measurements to ensure the proper fit and assist you with any eye wear counseling.  He and Dr. Ommen have two children. Jason enjoys working outside and spending time with his family.
Kimberly Hyatt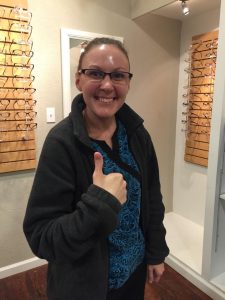 Kimberly is a native of Choctaw County. She is a 2005 Patrician Academy graduate. She was awarded a 2 year Scholarship to ASCC for Business Technology but wanted to pursue an area in healthcare. Kimberly excels is making patients feel welcome. In addition, she is also primarily responsible for scheduling appointments and coordinating care. She is married to her long time high school friend, Randy Hyatt, and they enjoy spending time with their precious daughter, Isabella.
Madison Kelly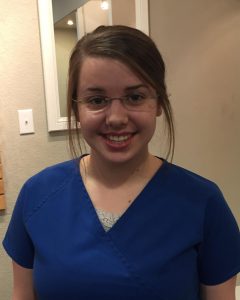 Madison is a 2015 graduate of Millry High School.  Madison is a skilled technician. She works right alongside Dr. Ommen, accurately gathering important data, including the use of state-of-the-art technology. Madison guides you through any tests that are necessary during the examination, as well as the proper care and usage of contact lenses.  Outside of work, Mady enjoys singing, playing piano, decorating, and wedding planning! She will marry her fiance, Joshua, in March of 2017.